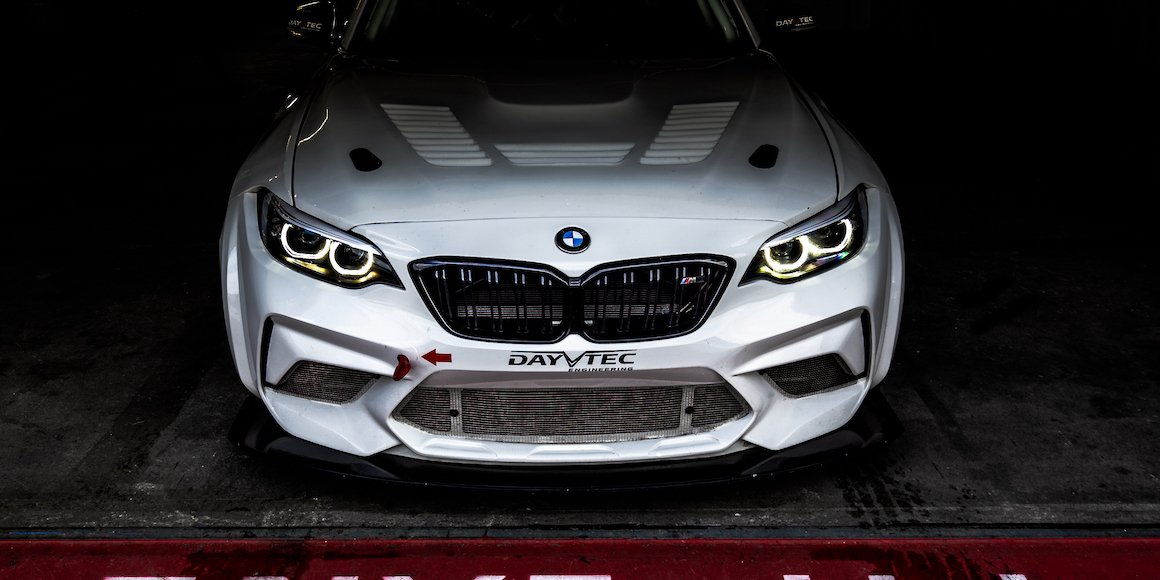 BMW M240i Cup
The BMW racing cup started about 1 year ago. They started of with 31 cars on the grid. DayVtec engineering (initiator of this cup) has been building cars throughout the Covid Crisis.
The cars come in through Dusseldorp BMW dealer and go straight to DayVtec engineering to get the treatment. The cars are stripped, caged and made lighter than the BMW motorsport car!
We are very proud to be technical partner, sponser and supplier of this cup. The success of this cup comes all down to the amazing organization behind this huge spectacle.
Partners as MDM racing and Hans Weijs Motorsport help to keep everything as tight as you would expect from a controlled championship.
Outstanding Specs
The M240i isn't just a rebuild racecar. It's a completely new engineered racer.
The specs don't lie!
- ZF Gearbox
- Drexler differential
- AP racing brakes
- Motec wheels
- AST 5100 Custom race setup
- Complete widebody kit made from Polyester
- Engine remap for 410HP and 600N/mm torque
Open for anyone
Cup racing is something we are very good at. We supply spec dampers for a lot of diffent championships that are controlled my DNRT, SCNN, BRSCC, IMSA and lots of other racing federations world wide!
If you are looking to compete in an affordable and really professional race cup. This is your chance! The M240i BMW racing Cup race multiple tracks in The Netherlands, Belgium and Germany!